There is a certain person who I will not call out by name, nor will I make reference to in any way specific enough to identify, that may make summer quite difficult. I was hoping to, in my free time, jump blindly into playing shows (as I recently discovered a promotional agency which is quite similar to Philadelphia's R5). I'm quite confident that this person will be anywhere and everywhere with respects to Connecticut's local music scene and, as such, I have two problems. One, I've probably been spoken down and do not have a good name amongst these people (for reasons which are arguably not valid). The later being that there's been no effort made to ease tension between our two parties. This bothers me greatly as I really wish it wasn't the case. Regardless, I'll stop here in the hopes that no one reading this either figures out who it is and/or gets the wrong impression (misinterprets this as me grilling this person, which I'm not).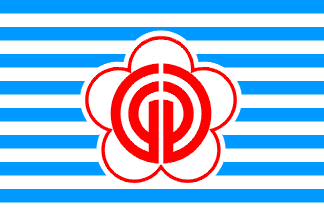 Furthermore, I'd like to move to Taipei. In recent months, possibly out of a subconscious retaliation to having any of my actual ties with any real Japaneses people being severed, or just because they're a fascinating people, I've been attracted to the Chinese. The China I'd rather go to, however, is not the
People's Republic Of China
(the communist one with zero regards for human rights), but
The Republic Of China
. The
Republic Of China
is essentially what's left of the non communist China. Following the Chinese civil war (the one right after the second Sino-Japanese war), the Communist China took over and, in something I've rarely seen happen in history, the less fortunate, non-communist China, essentially relocated to what many of us know as Taiwan.
Here is where many things may be cleared up for some who feel confused by an incredibly mixed bag from what they hear of China. The cultural and political censorship is something that only applies to The
P.R.C.
, not the
Republic
. The only true issue regarding
The Republic Of China
is that of Taiwanese independence. In retrospect, it's about the same amount of force, if not a little more, than the Quebecians who wished to have Quebec recede from Canada. Regardless, the Capitol city of Taipei looks beautiful and refreshingly alien. As a nation that's still Chinese, it embodies the great strength that I find so beautiful within their nation (post second Sino-Japaneses war, ect..). The strength similar to that of Russia's. They also have one of the most beautiful flags that I've ever seen.
Oh and here's a song. I'll go into more detail about all of this crap later. I'm pretty happy, even if I feel strangely physically detached.
01 days run away i_ i went outside (china no. 1).mp3
Download it at
mp3space.com