I'm going to go on one of my sprawling 'what I've been enjoying lately' posts.
First, here's another new song. Track two from Days Run Away Sixty-Nine: Sunspots/Wheat Fields (Missouri No. 3)




Okay, so onto what I've been getting into.

I restarted a love affair with one of my nerdiest obsessions, the universe of
Frank Herbert's
Dune
. Many will tell you that Lynch's film version of the first book is too confusing, dark or muddled. Having read the book and understanding that it probably shouldn't be turned into a movie anyway (I wont lie though, I would've loved to have seen
Alejandro Jodorowsky's
adaptation), I will recommend the Lynch adaptation. It's visually stunning and, so long as you've read the book, decently faithful.


I'm currently in the process of reading the second book in the series,
Dune Messiah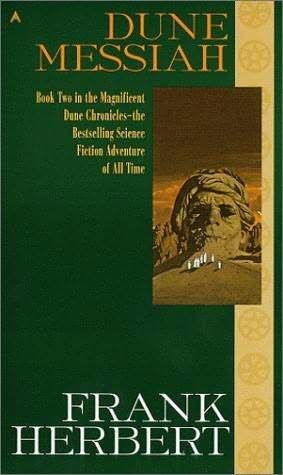 I've recently been getting back into
Idoli
. A little bit of background on the rather obscure band:

'Idoli (Serbian Cyrillic: Идоли; trans. The Idols) were a new wave band from Belgrade, SR Serbia. They are considered to be one of the greatest and most influential Yugoslav rock bands and their 1982 album Odbrana i poslednji dani was voted by the critics as the greatest Yugoslav rock album.'

The idea that
Odbrana
is one of the greatest Yugoslavian records ever should be an understatement. To me, it's one of the best, and most underrated, records of the 80s.


Tiny Viper's
latest record,
Life On Earth
. It took a little bit to grow on me, but once it did I feel into it completely. If singer-songwriters aren't your thing, I'm not going to mislead you and say it'll make you a convert, but if you've got an open mind this album is truly beautiful.


I've recently rediscovered how much I love
New Order
as well. In particular, their record
Brotherhood
. I know many may disagree with this, but I feel that there's a sense of Urgency in this record that the others don't quite cary.

I have no words for
Titus Andronicus
. Get their record (
The Airing Of Grievances
), it's incredible.





I recommend that any person who, even in the slightest, appreciates horror looks up the obscure and bizarre 1979 film
Tourist Trap.


And, to go from Cinematic to Musical influence, a piece that ties in both.
The Assasination Of Jesse James By Coward Robert Ford
is both visually and aurally stunning. I highly recommend it. The soundtrack is done by
Warren Ellis
and
Nick Cave
and is quite possibly one of the best soundtracks I've recently heard.